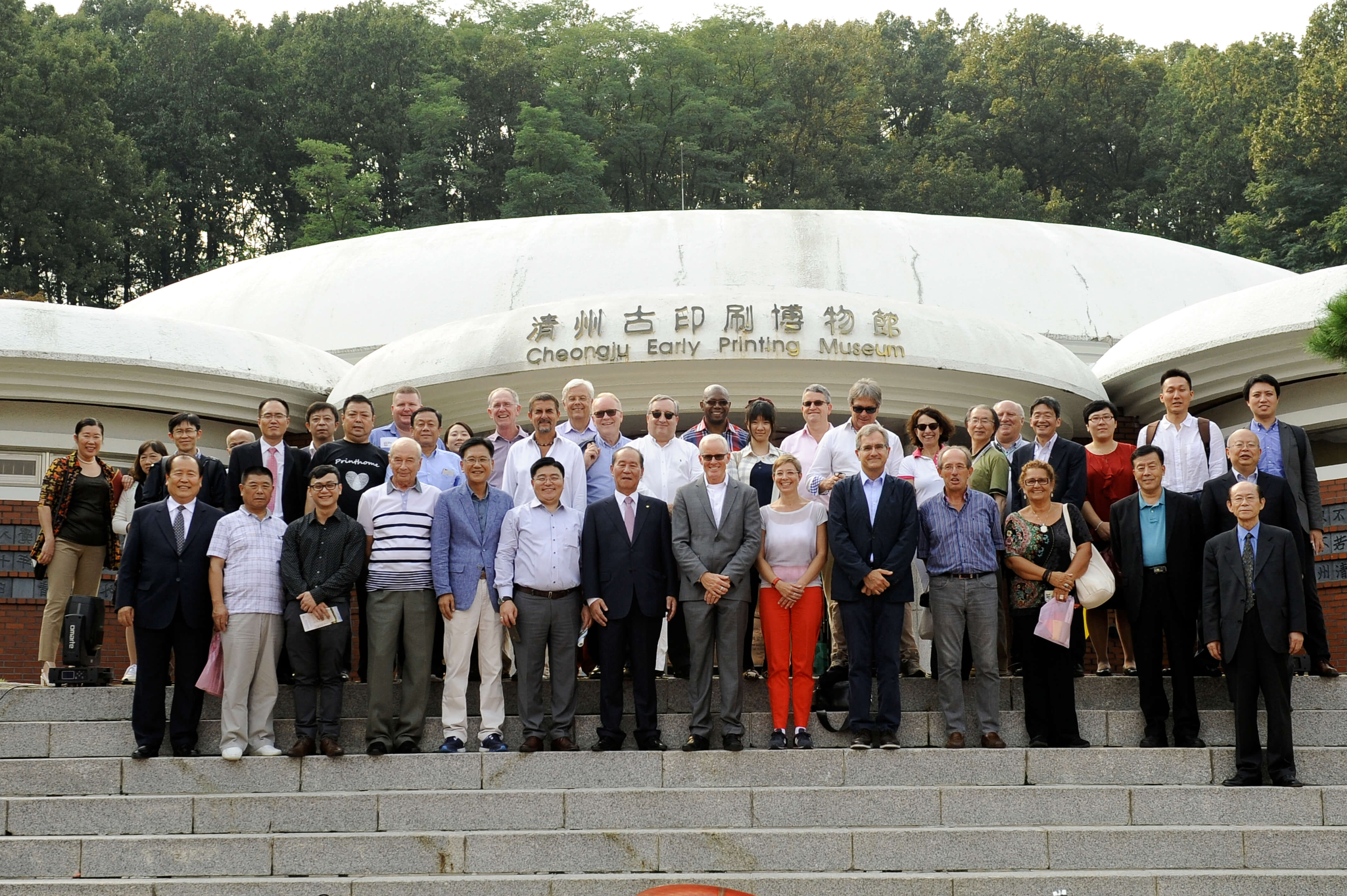 WPCF meets in 2016 Seoul Congress
Conference sessions at this year's WPCF Congress dealt with global printing trends, the state and prospects of the printing industry in different global regions (i.e. Korea, China and Europe), the evolution of sheetfed printing technology (offset and digital), the training of highly skilled personnel and new trends towards digitalisation. Participants were also taken for a tour of the Samsung Innovation Museum and the Cheong-ju Early Printing Museum.
These meetings between WPCF members offer key players in the printing industry excellent opportunities to network and to collaborate with one another, as well as to share knowledge and best practices globally.